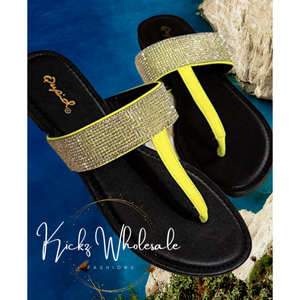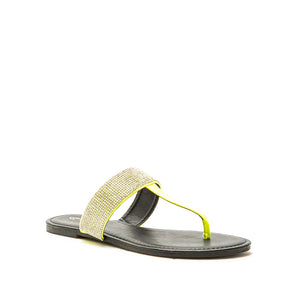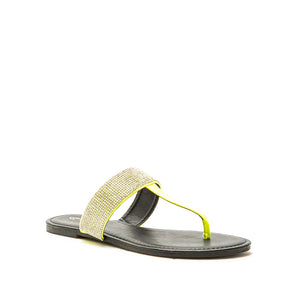 Archer- Yellow bling slides
Leather sole

♥ GIRLY CHIC ♥ With a slim platform, black sole, and super-bright thong strap, this glam shoe is just the right amount of extra.

♥ SPARKLE LOVE ♥ You don't even have to leave the house to catch the sun in these glittery flip flops. Encrusted with tons of tiny rhinestones on the top strap, Archer sandals add a touch of drama to your everyday fashion.

♥ REAL SIZES ♥ Approx. 0.3" heel. Archer flip flops run true-to-size for US standards. Check out our sizing chart for US and international sizes!

♥ MADE OF... ♥ Vegan synthetic materials.
Updated 9/9/22