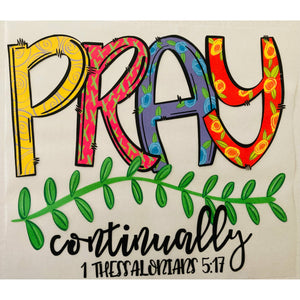 Pray DTF
You will need a heat press for our transfers
They come ready to press
Temperature: 350F
Time: 10 - 15  seconds
Pressure: Medium/Heavy
Instructions:
Pre-press the fabric for 10 seconds to remove the moisture.
Place the DTF Transfer on the fabric then use a Teflon sheet on top and press for 10 -15 seconds.
Remove the fabric from the heat press and wait for the DTF Transfer to cool down and peel. COLD PEEL
Place the fabric back onto the heat-press, use a Teflon sheet on top, and press for 7 -10 seconds
all of our transfers are adult size 11 inches approx.